THE UPPER CYCLE

sustainable consumption
The inhabitants of Berlin trash 50.000.000 tons of furniture every year. Around 80% of this litter consists of wooden panels that have been parts of shelves, closets, cupboards etc.
During my annual Research Studies at the University of Arts I have been working on an upcycling concept for discarded panels of wood and timber in combination with a rental business model. Different methods of research such as surveys and interviews helped me to isolate the potentials within the field of furniture renting/leasing. 
The shelving system Hurst is made out of wall units from the 70s. Designing processes is essential during this project to be as cost-effective as possible. Size and format of the system underlie the average size of the raw material, connecting devices are standard goods. 
PROJECT INTERSECT

volume, colour and surface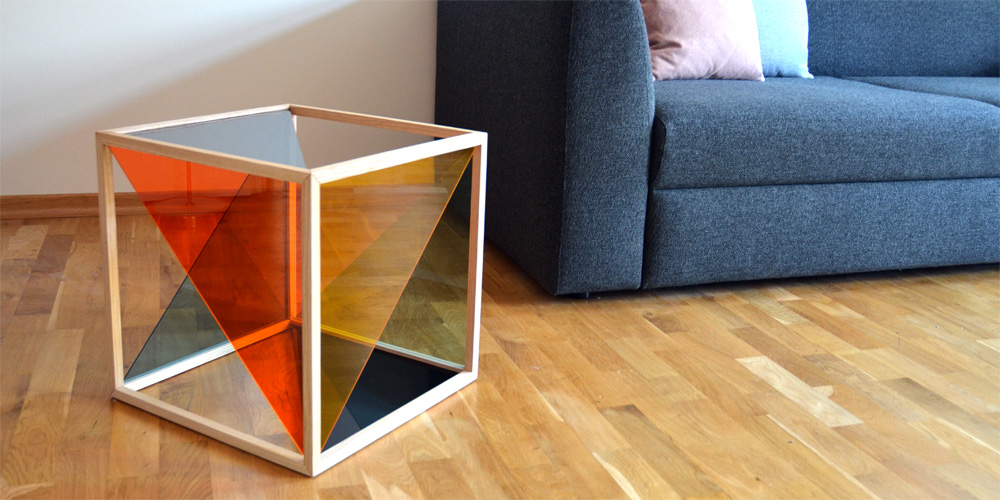 Basic geometric frames are combined with triangular surfaces. Together they form colourful and clean objetcs. Intersecting surfaces create new colours and colour combinations, depending on the spectators position and perspective.