BLANK SERIES
for pension für produkte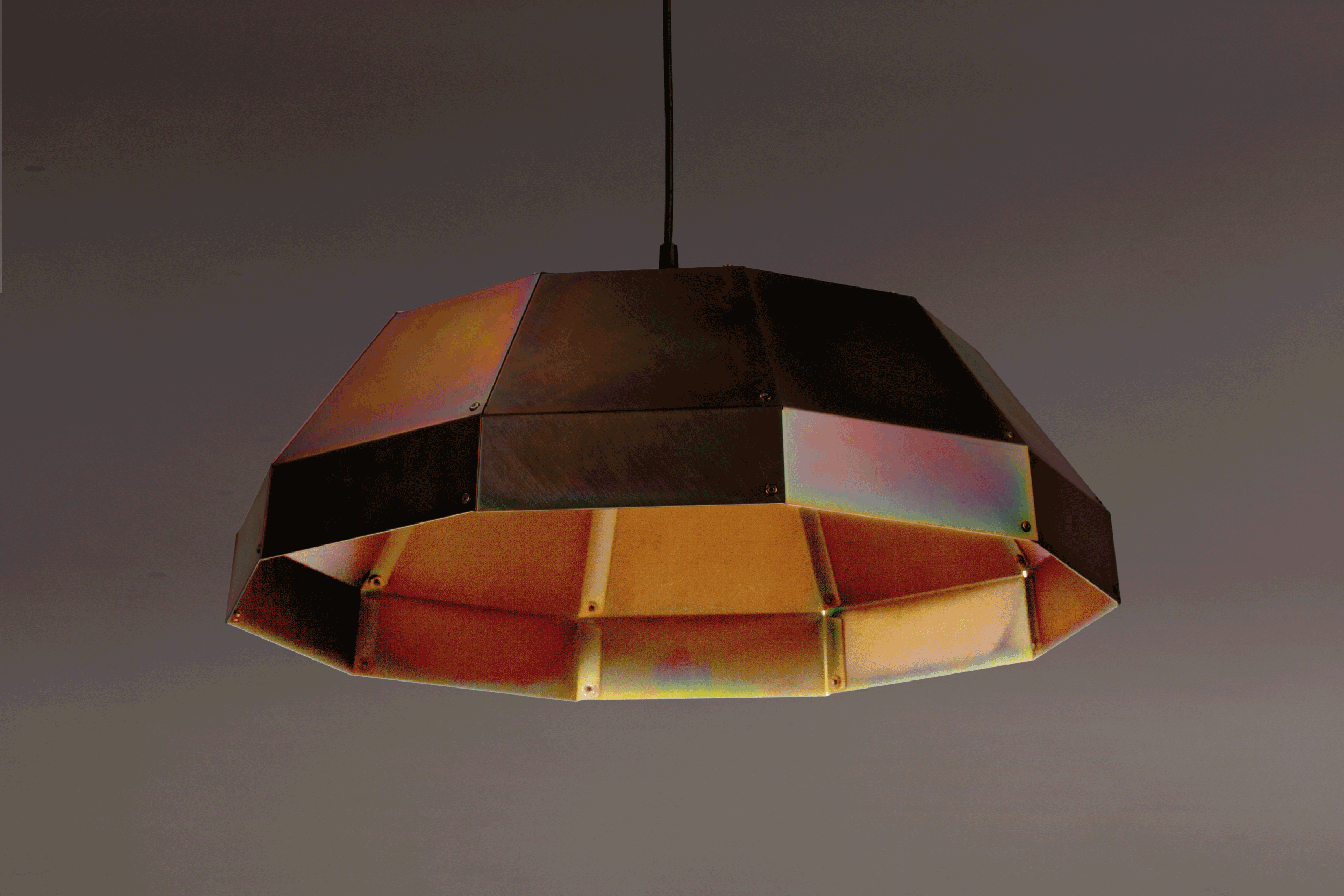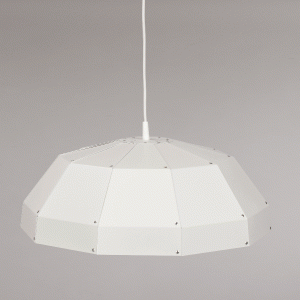 The series BLANK is inspired by the classic industrial suspension lamp. Each lampshade is made of folded pieces of metal that are rivetted together. All elements are laser-cut in a very efficient and material saving way. Typical metal finishings reflect the light and create different atmospheres: cool (cromatet), obscure (bronzed) and cosy (galvanized).
URBAN WARDROBE
for emform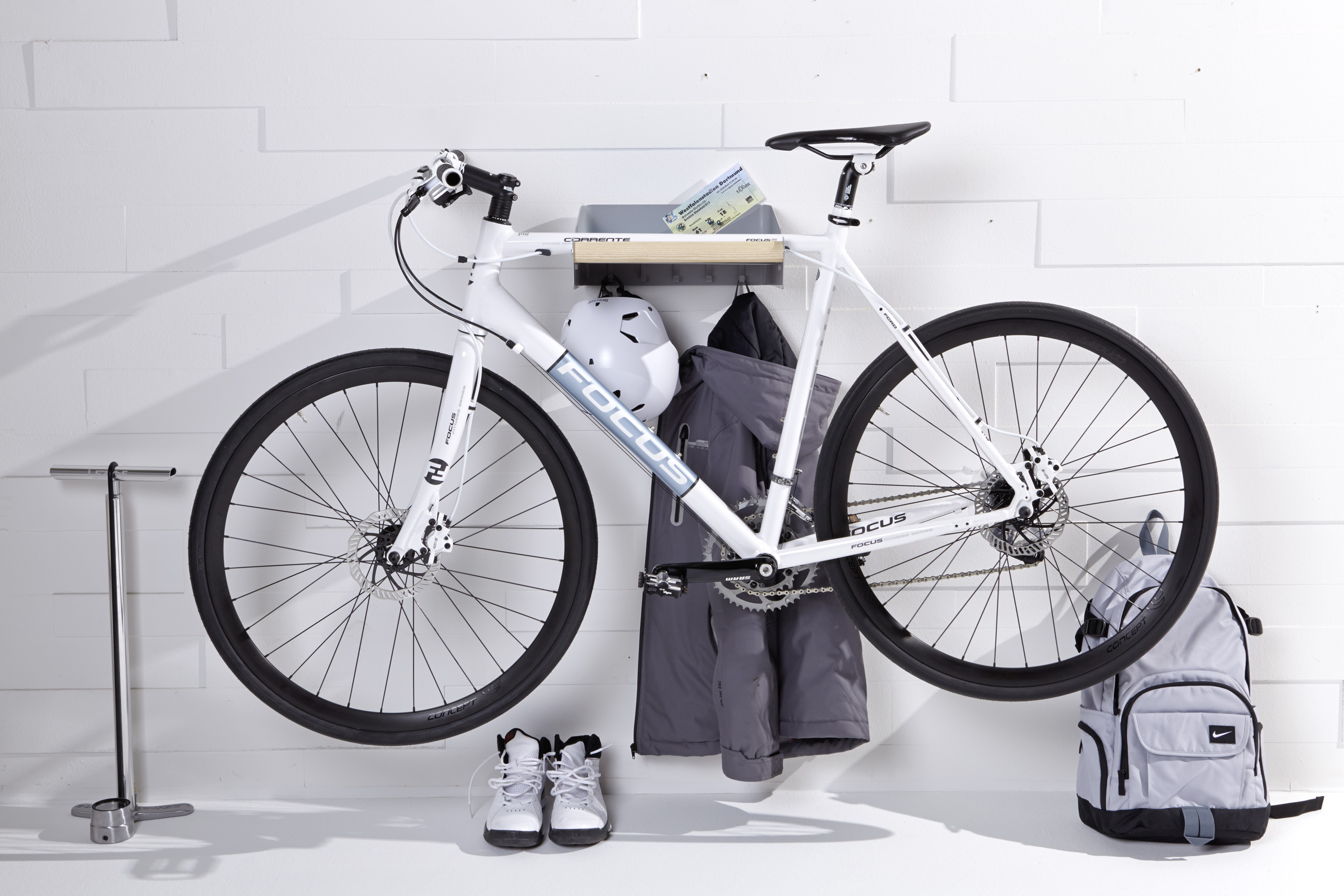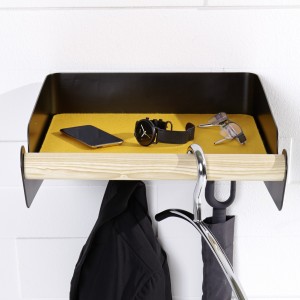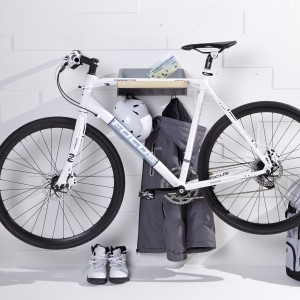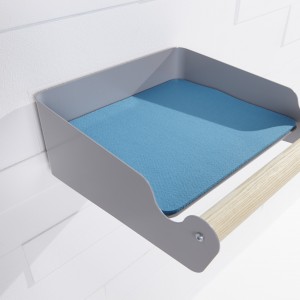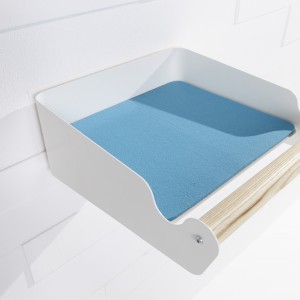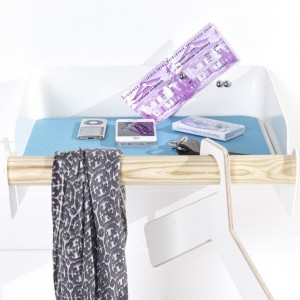 Urban wardrobe is a bike storage plus additional space for accessories such as helmet, bike lock etc. in a compact way. Furthermore it can be used as a "classic" wardrobe of shelve in the entrance hall to put keys and personal things. The big hook is either designed to hold a bike or scarfs or bags. An additional rack with hooks offers extra storage.
EXPANDERMAN
for müller möbelwerkstätten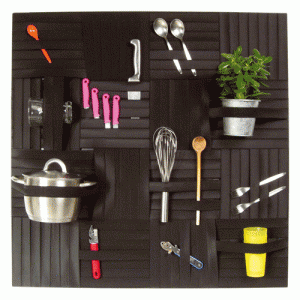 Expanderman is a wall-mounted storage device which consists of intervowen elastic fabric bands that act as fasteners for two- and three-dimensional objects. Whether in kitchen, bath or office, Expanderman is a helpful object to organize your chaos in a chaotic way. It transforms into a decorative art piece when you leave it blank. The basic idea of this product was to use as less materials as possbile. Its minimalist concept offers a maximum of flexibility in use.
THE TRIPLETS

playing with proportions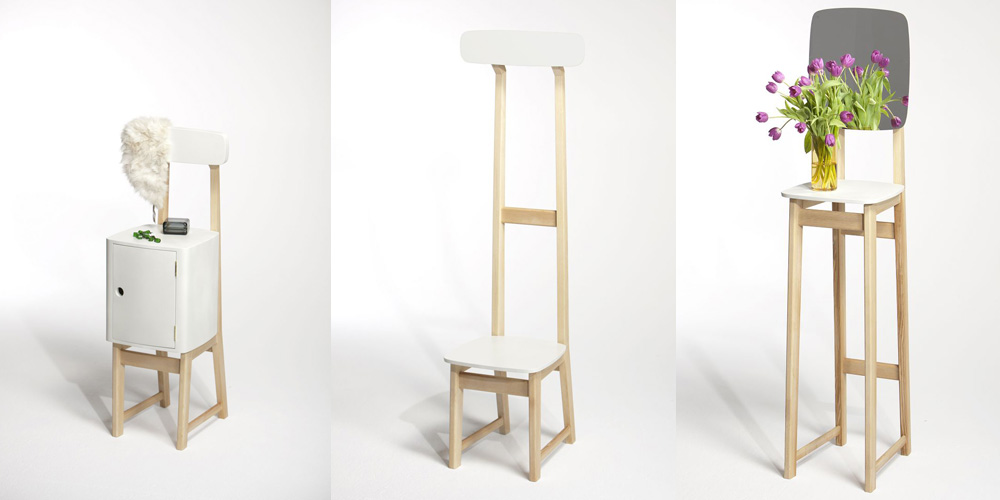 The triplets is a collection of versatile, functional objects. By playfully manipulating the conventional proportions of a chair, basic idea of the triplets changes the character and functionality of the furniture. The triplets can be used in the hallway or entrance but certainly won't feel misplaced in the bath- or bedroom either. Despite their individuality, the triplets will need the spatial proximity to at least one of their siblings to unfold their spirited character.
PUT
mouth-blown crystal glass object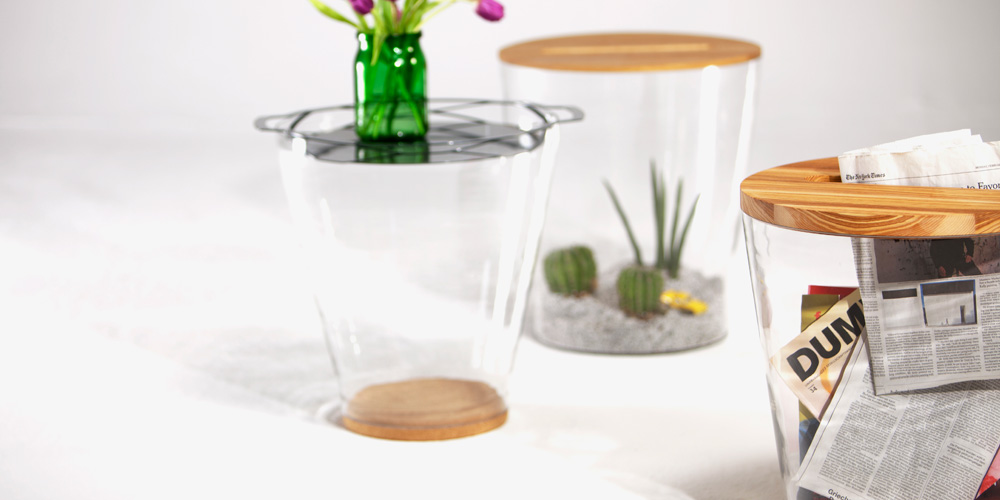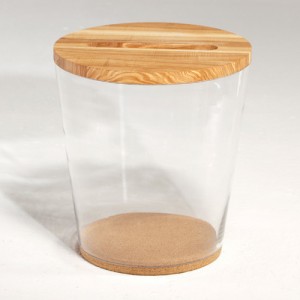 PUT is a living room object that visually emphasizes the essentials of a table: a surface for your belongings. PUT consists of a mouth-blown crystal glass body and a wooden board / metal tray on its top. The slot in the wooden board allows lifting it, and just like with a piggy bank, you can use it to store magazines or periodicals in its interior. Of course there is a wide variety of things to put inside the body.